Do you have poor sound and noise in your home or office?
Kingkus Kusrustic PET base acoustic panel can significantly improve the sound for a room, while also contributing with a modern and stylish expression. Functional slats with wood veneer or melamine when it's best!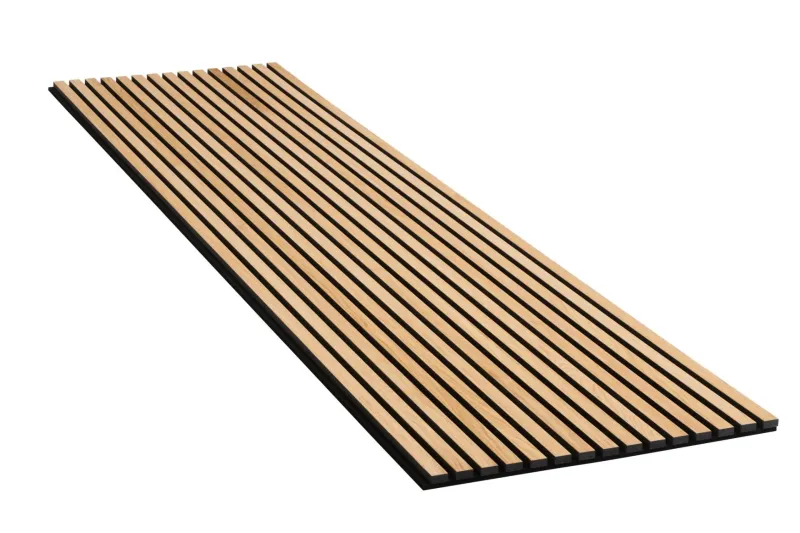 The modern interior design tends to be simple and minimalist with large and clean surfaces, which is really nice, but it can be problematic when it comes to the acoustics. The result can be a home where there is a lot of noise and reverb. One can even do some things to avoid this – one can adjust with curtains, blankets, soft furnishings, pillows and the like, which can help to absorb the sound.
If you want to significantly improve your acoustics, these acoustic panel panels are a great bet! Could be in the living room, hallway, kitchen, children's room, bedroom or office.
They are also suitable for office communities, shops and restaurants – there is only your imagination that sets limits. The Kusrustic is designed to reduce the noise level and is an effective solution for sound absorption while bringing down the reverberation time for noise in the home.
If you want to achieve an even better absorbency, it is recommended to lay a 3mm MLV insulation behind the panel as an extended acoustic solution. The acupuncture is made up of black/Red/white MDF slats with wood veneer mounted on a black kuspanel made from recycled plastic bottles.The acoustic panels are designed by Kingkus and they are produced in China.
Kusrustic Panels can be mounted with very few tools – the panel is mounted on 5 horizontal bars with black screws. You will find E0 hot glue,spray glue or gun nail to install on the wall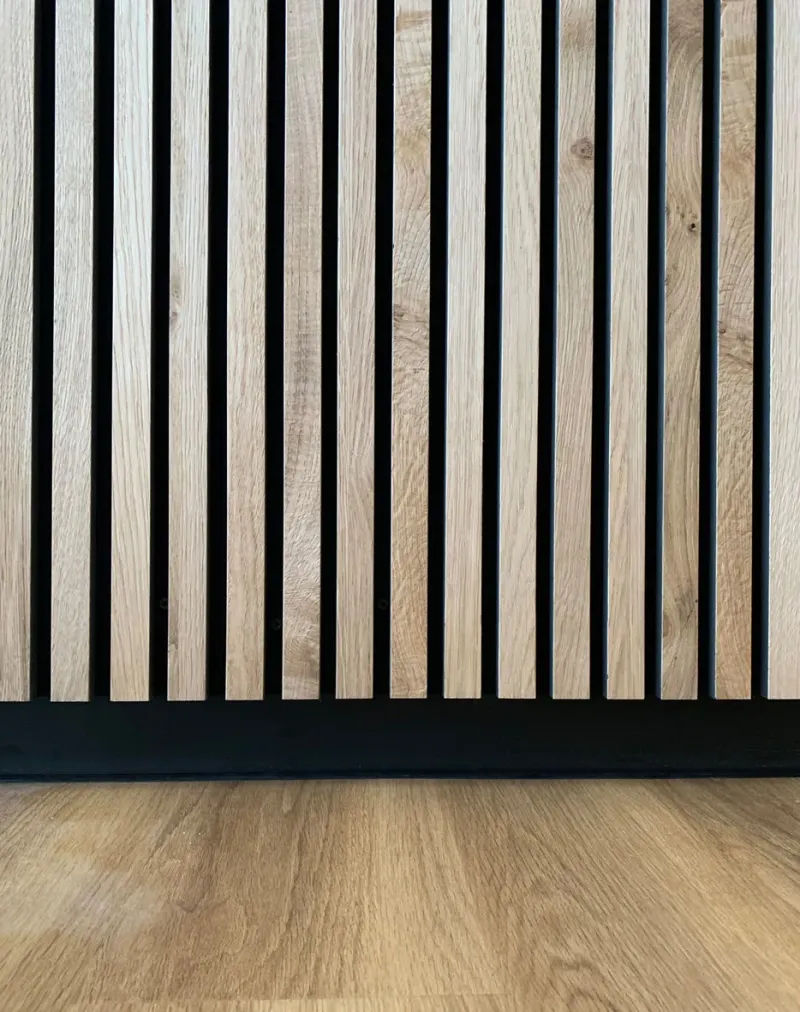 To achieve a beautiful result, you can mount lamella panels so that there is air in the top and bottom. You can see examples of this on the above images.
Here, the underlying wall is painted white at the top and black at the bottom.We've done extra attention to detail , where the edges around windows and doors have been finished with elegant oak moldings.Since the panels are mounted on joists / wooden beams, it is possible to remove them again. This makes them suitable for rented homes, where otherwise there must not be painted, wallpaper or similar changes on the walls. The wood panels allow you to both enhance the acoustics and personalize your decor by incorporating your walls even if you just live for rent.
Kingkus produced acoustic panels with a surface in wood veneer for your wall and your ceiling – The wood veneer is made of oak or other Varnish veneer(http://www.kingkus.com/html/COLORS/veneer-surface/), and here it has a beautiful grayish veneer. This gray variant fits perfectly with the bedroom feel with its subdued look. Since the wood veneer is made of oak wood, it appears with small cracks, cams and bugs that create a natural and charming look.
Acoustic wooden slats with a surface in a oak veneer that has a warm and natural shade. This oak panel exudes minimalism and natural beauty, and it will be a perfect match for the interior.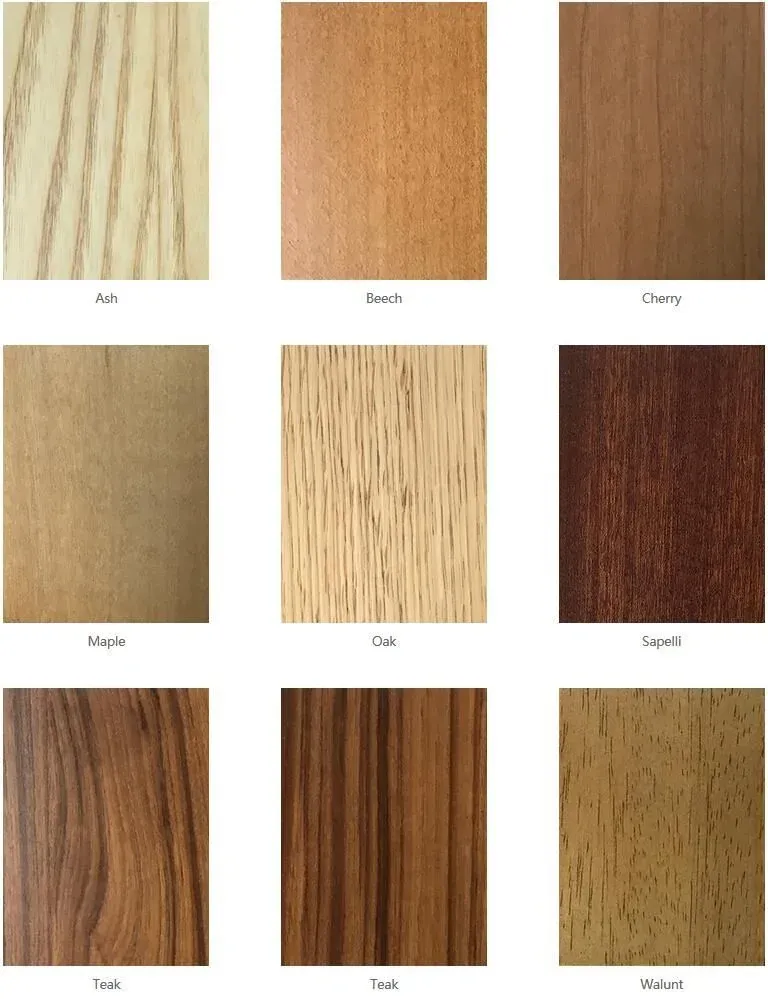 Kingkus Acoustic panels with a walnut surface that has a natural warm glow. The wood veneer is made of real walnut wood, and it comes with small cracks, cams and beauty flaws, which help create a natural and rustic look. If you cannot immediately decide which tree variant you like best, there is luckily advice for it. You can order a package with all Veneer swatches. They make exciting wood panels with different patterns and expressions. A softer alternative to the acoustic wood paneling is the amazing Arte wall coverings created with thermoforming. The latest collection is called Spectra and it consists of both modern and classic designs in stylish colors. Want to see more kuspanel with this beautiful 3D effect.
| | |
| --- | --- |
| Model | Kusrustic |
| Specification | Groove 27mm, Edge to edge 13mm |
| Thickness | 12mm/15mm/18mm+9mm kuspanel |
| Surface | Melamine / Wooden Veneer with Varnish/ Painting / HPL |
| Co Material | E0 MDF/B1 MDF/Black MDF |
| Back | Kuspanel |
| Installation | Glue, wood frame, gun nail |
| Test | Eco protection, sound absorption, flame retardant |